This picture doesn't have anything to do with the post. But, no matter how hard I try, I just can't get enough of this face.
(I'm not trying at all.)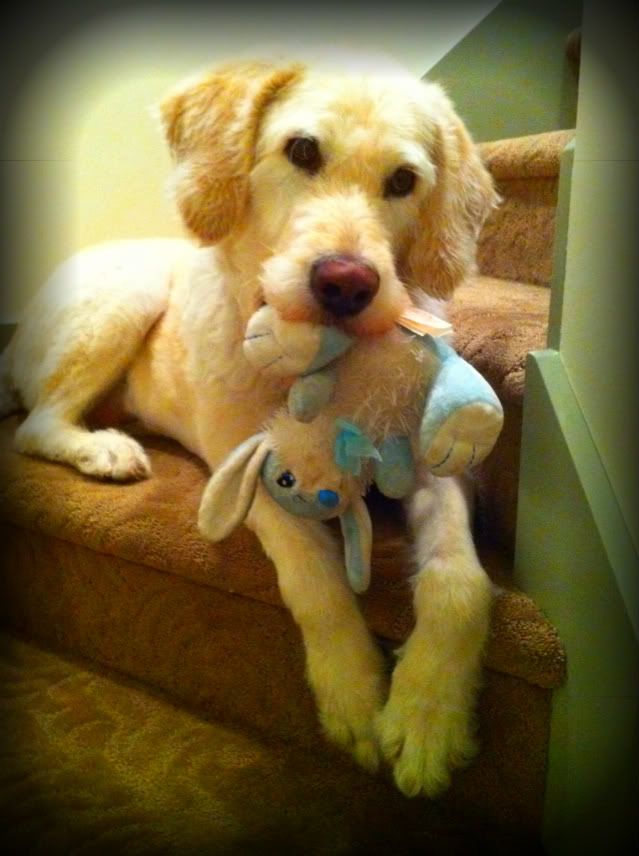 (Archie takes such good care of his baby. Really.)
Today was a looooong day at work.
4 groups (adult discharge planning, child art therapy, adolescent art therapy, multi-family adolescent art therapy)
+
1 department lunch meeting
+
1 adolescent assessment
+
1 ten-minute power nap
+
lots and lots of charting
=
a 10-hour work day.
(I'm bad at math.)
Yowzas.
And now I'm writing this post while Chas is playing on his iPhone. Probably Angry Birds.
What we should be doing is folding laundry.
Whatevs. It's wind-down-time, blogging/Angry Birds style.
Just the way we like it.
Annnnnnd....we'll probably skip the laundry folding and go straight to bedtime snugging.