When there's a snow blizzard in April, you have to resort to extreme measures to get your springtime happy colors fix.
So I went to a local nursery with my mom and sissy. It was like walking into a warm, good-smelling, color wonderland.
Hold onto your butts...
Maybe I'm a weirdy (yes), but I think I loved these color-coordinated stacks of pots even more than the flowers. Maybe.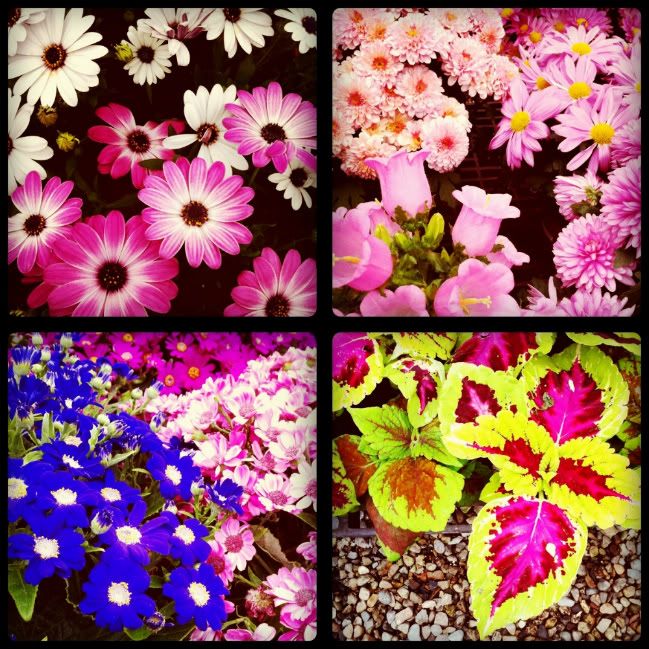 And then I bundled up in mustard yellow and blue (wedding colors!) for two days in a row.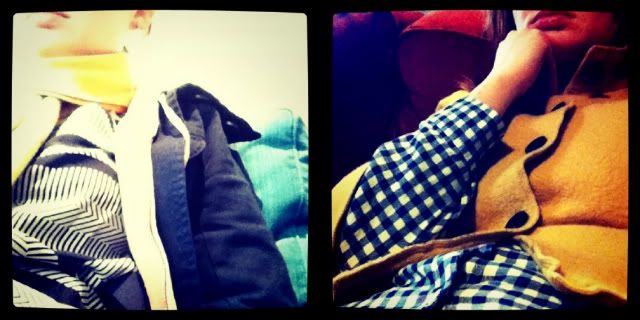 In yo face grey skies, snow, and cold!
In yo face.