The hard thing about holidays is that you generally want to go out to eat with your family but almost all the restaurants you like are closed. The restaurants you kinda like are also closed. And the restaurants you don't like at all? They're closed, too.
The only option is to try out that one place downtown that looks kinda sketchy but always has tons of cars parked outside so it must be good. Like one of those awesome hole-in-the-wall joints.
Jade Cafe...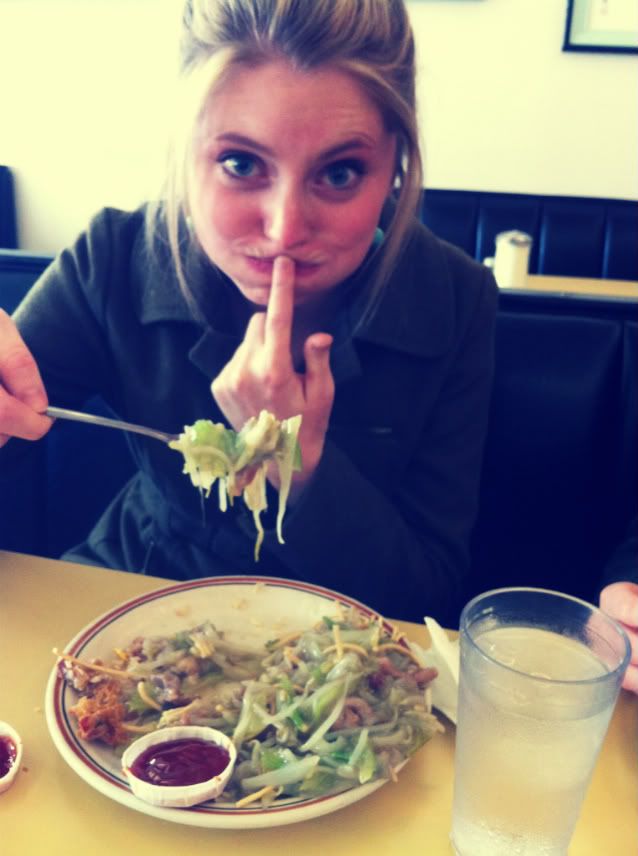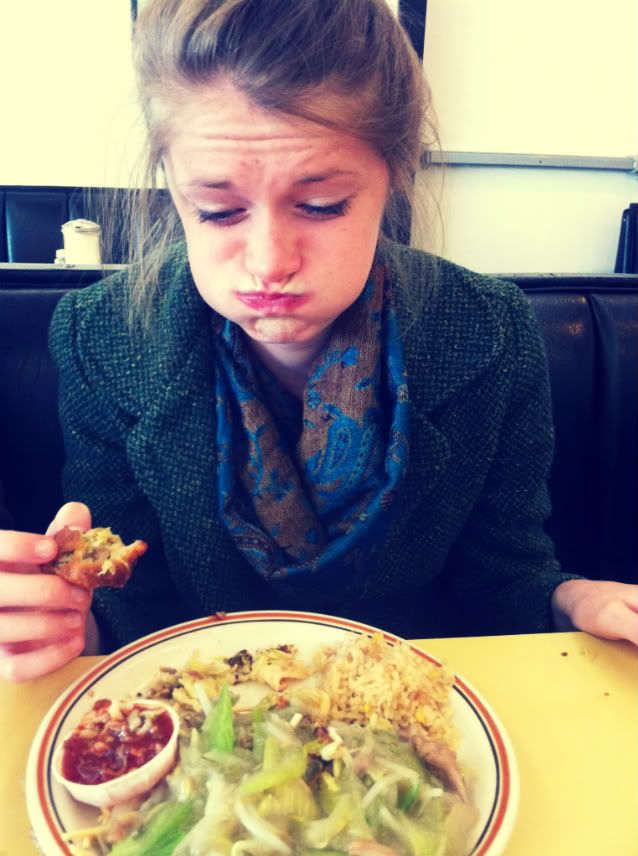 Not so much.
Our first warning sign was when the soup that came with our Chinese combo meals was surprisingly "tomato noodle." Only, there were no noodles. Instead, disintegrated rice floated on top. Like that rice had been sitting in the liquid for probably...8 days? It actually took us a while to even identify it as rice.
And the soup was the best part of the meal.
See that pile of grayish green sludge on the plates? That's supposed to be pork chow mein. Looked more like a nest...in a swamp.
After it was served, the rest of our time at the Jade Cafe was spent laughing so hard we couldn't breathe and throwing up in our mouths, just a little.
Good times.