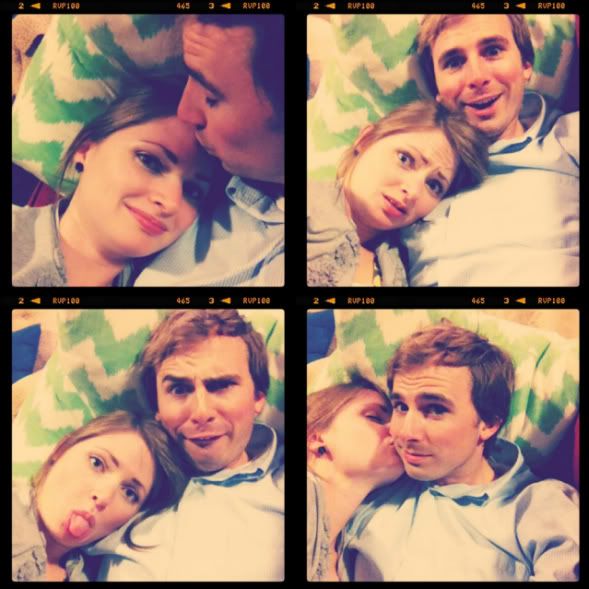 The hardest part about snugging on the couch is trying to keep a straight face.
Snugging is serious bizznass.
Ennnyways,
I was thinking that since we've picked up some new bloggy friends recently, it might be helpful to do a little intro for those who are new to this blog.
Basically, this is us- Sam and Chas.
I am Sam. Sam I am.
(Either or)
I am 25 years old.
I'm an art therapist and teach Stress Management at Utah Valley University.
I paint pretty pictures and have a little
etsy shop
where I sell original artwork and prints.
I get mistaken for a 16 year-old on a regular basis.
I live for puppies.
Mustard yellow is my color.
I hate cooking food but love eating and eating and eating.
I blog about our adventures in love and happiness.
And if that doesn't clear up all your questions about Young People in Love, go ahead and ask in the comments here! Your questions can be for either Sam or Chas! Whatever you're just dying to know and losing sleep over...
And, I can't make any promises but maybe, just maybe if we get some good questions goin', I'll be able to convince Chas to answer them with me on a little vlog for everyone. Wouldn't that be exciting?
So cross your fingers and ask, ask, ask away!