You guys.
Today is May 9th.
Do you know what that means??? (Other than it's Monday. Duh.)
It means my bday is exactly one month from today! Party!
But seriously.
I kinda hype my bday up tons in my mind. The countdown usually starts three..ish months in advance. And then I make everything an excuse to buy myself "an early bday present" because, after all, "it's my bday coming up!"
These are the things I tell myself.
Then I also decide to do fun stuffs like offer mega discounted ad space on my blog. (Remember how it's almost my bday!?)
And when I say "mega discounted," I mean like $10 a pop. For the biggest size ad (200x200). For a whole month. $10.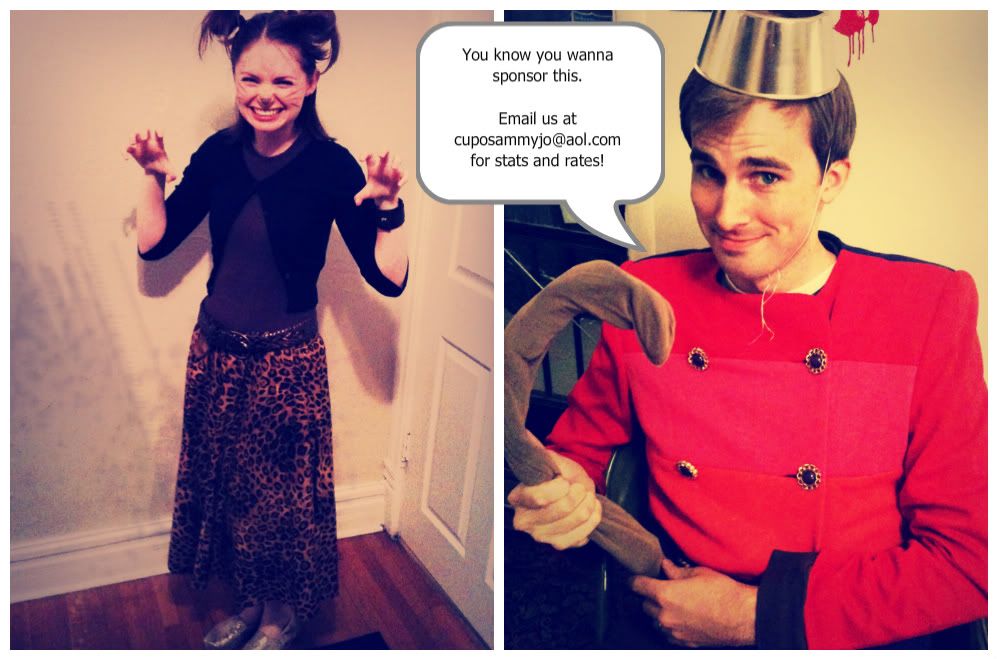 Did you get that???
Like I said, PARTY.
So if you have a cute little blog or shop and you wanna get more traffic comin' your way....think about it.
Your ad can be posted at any time. Email me if you're interested!
P.S. I feel like we need a small moment of silence for 1. the amazing-ness that is Chas dressed as a dancing monkey and 2. the fact that Chas lets me post that picture on the interweb.
............................(this is how you do silence on a blog)...............................
That'll do, monkey boy. That'll do.
Ok. Last two random items of business: