Last night, I was grumpy at Chas. This has happened probably three times ever.
Anyways, it's hard to sleep when you're too grumpy to snug. (Being grumpy is hard work.)
But never fear!
We discovered a sure-fire cure for the night time grumps and subsequent bad sleeps!
Step 1.
Sleep in until noon.
Step 2.
Wake up and realize you've slept away all the sads/mads.
Step 3.
Snug.
Step 4.
Eat waffles with fruit.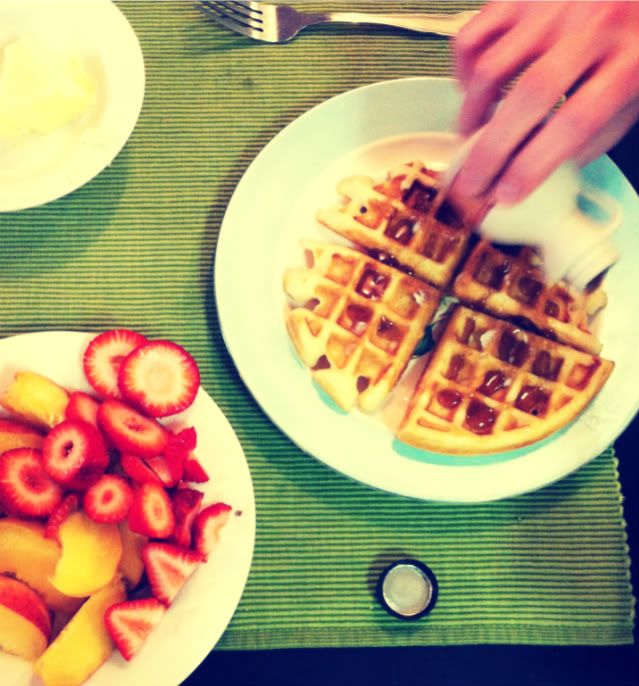 Step 5.
Love each other.
Bonus Step:
Ride Scoots to the mall and probably buy Chas some cute summer clothes.