is fun to do, fun to do, to do, to do!
Check out this cutie hipster.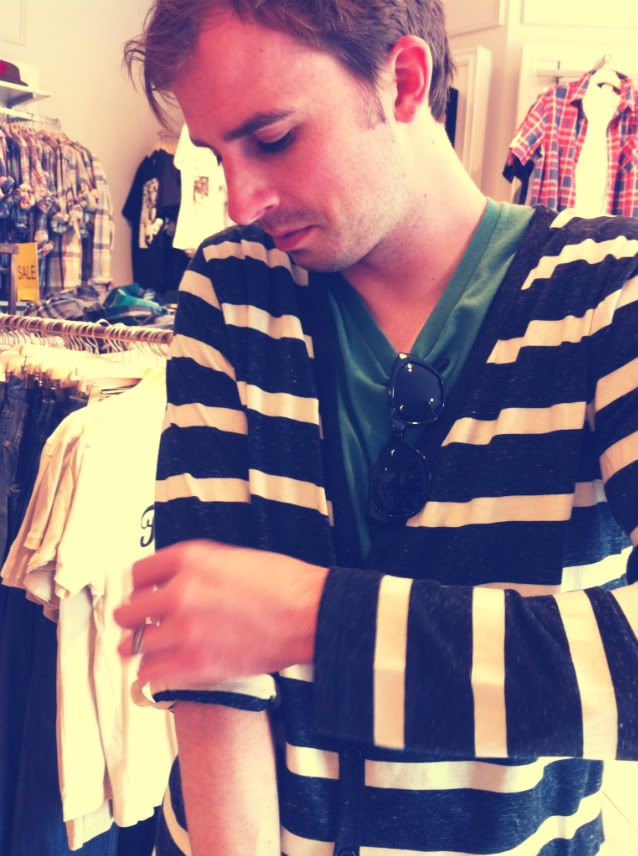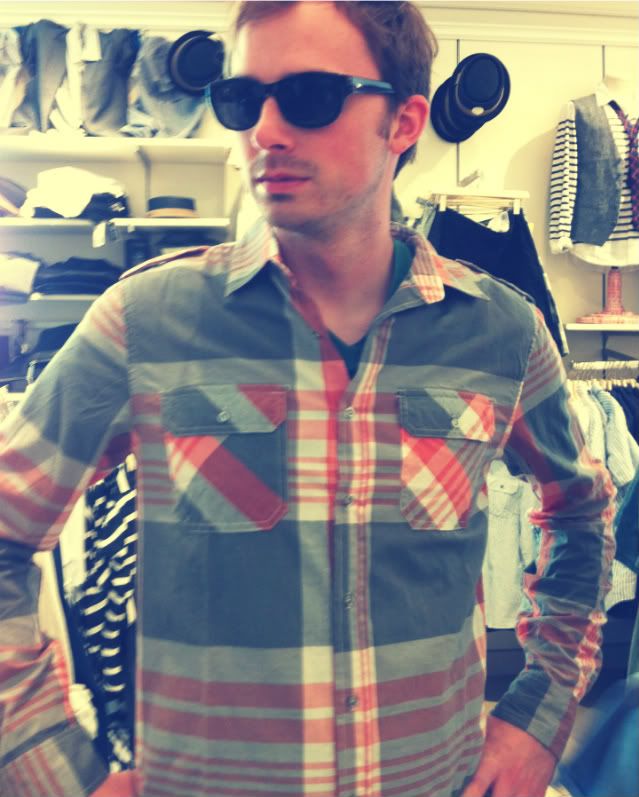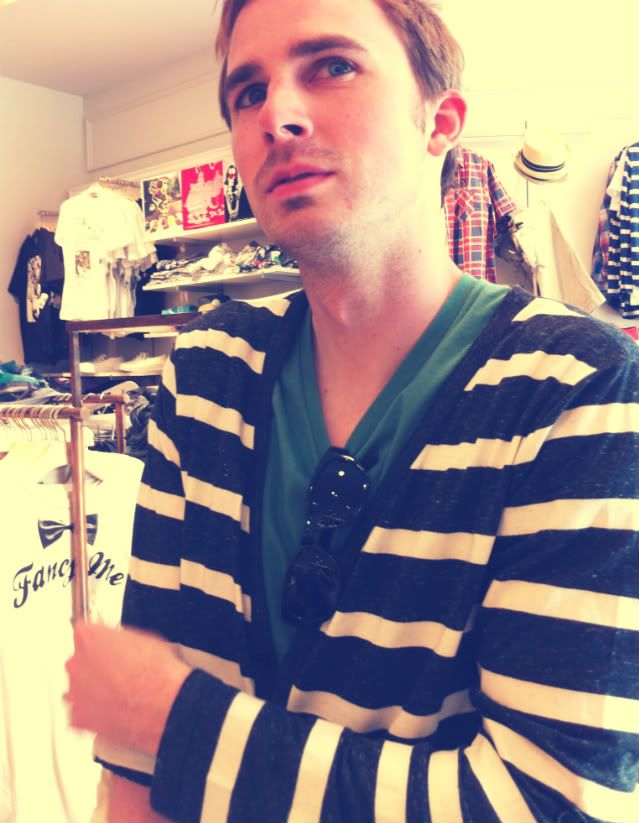 Can I just tell you how much I love being married to a man who actually semi-enjoys going shopping and picking out cool clothes for himself. It's the bestest.
Wanna know what else is pretty great?
Some of our recent convos.
Take, for example, my query on human pregnancy and birth:
"Isn't it weird that it's an egg...and then it turns into a person...instead of coming out as an egg with a person in it?"
Seriously, though. What the heck.
Then, the other night, Chas made this proposal:
"If you go see "Source Code" with me, I'll watch the Beiber with you."
...Tempting.
Well, we're off to see "Source Code!"