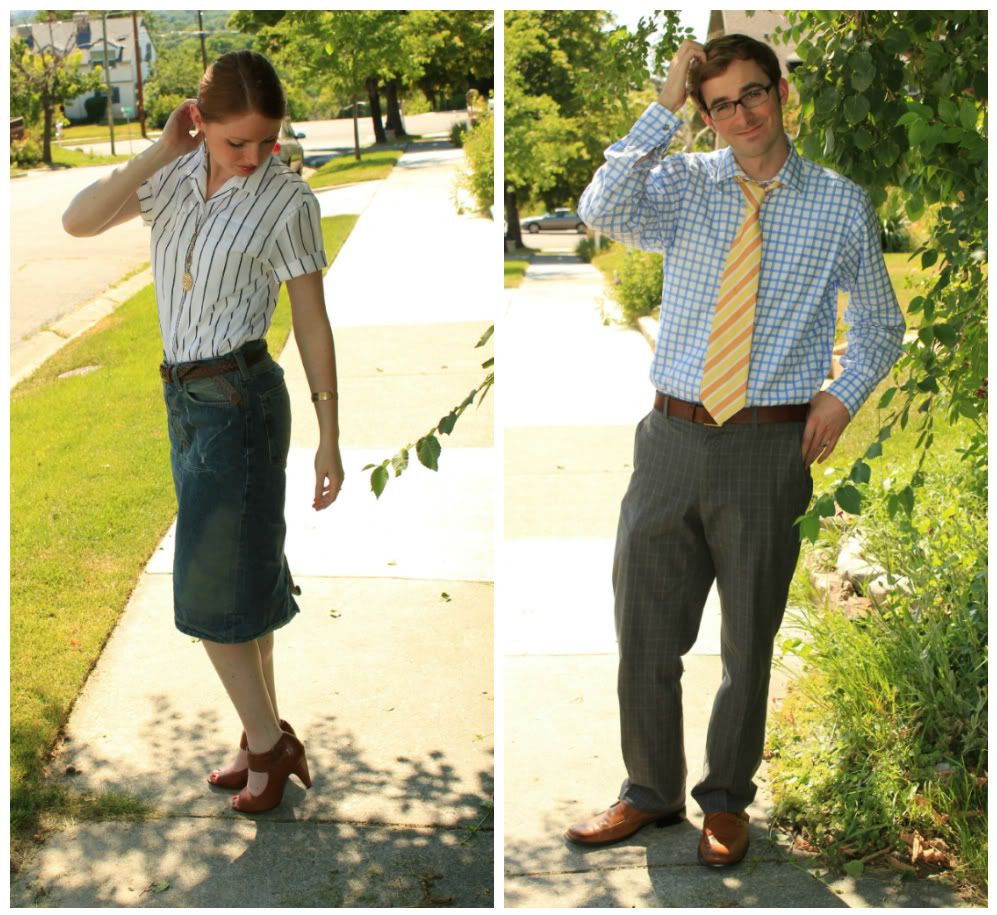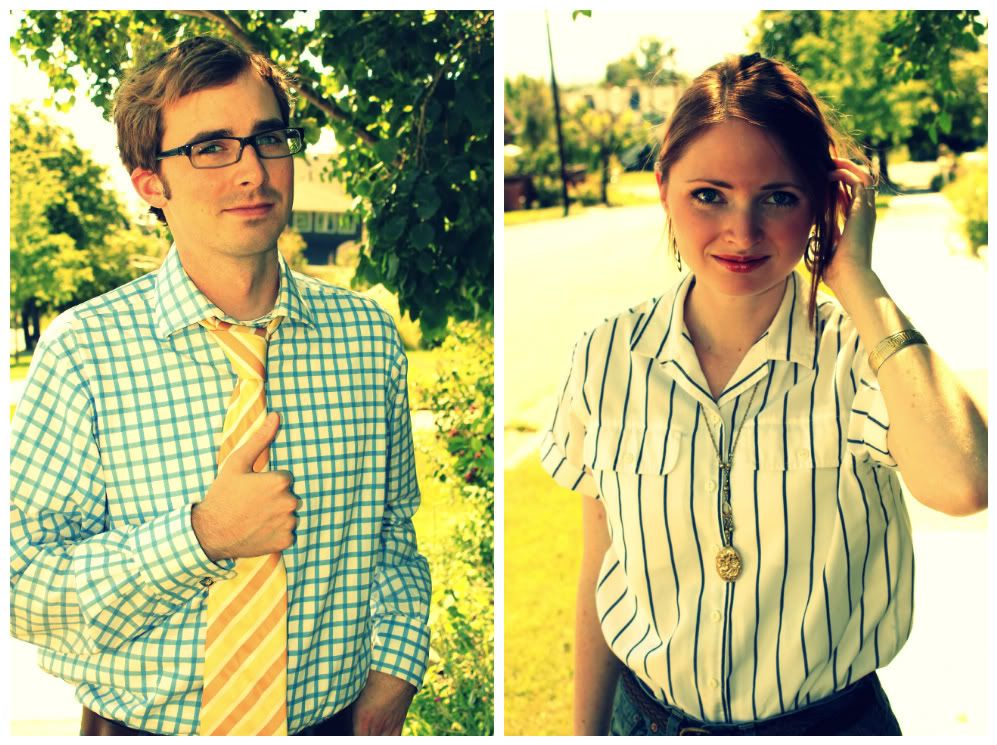 Sam:
blouse: thrifted; belt: thrifted; denim high-waisted skirt: TJ Maxx ($3!); heels: random mall store; locket & bangle: grandma's
Chas:
shirt: england; pants: banana republic; tie & shoes; venice, italy; belt: no clue; cufflinks: grandpa's
So what do we think of this new Young People Style layout?
I promise we didn't purposely do the exact same poses. (Who are we??)
And since we're dorky and doing couple's outfit posts, I thought I might as well add where everything we're wearing is from. Go big or go home, right?
But hey, if I hadn't taken the time to write it all out, I would never have noticed that we both wore accessories from our grandparents and that apparently Chas had quite the international ensemble today.
So that's pretty fun.
But the biggest news is that I had a successful thrifting experience!
As I was wondering around aimlessly, I saw this blouse hanging in the front of one of the aisles. I didn't even have to dig. It was just waiting patiently for me. It was meant to be.
I love this blouse for two reasons:
1. it reminds me of a vintage gas station attendant.
2. it reminds me of
Ellen
.
And, lastly, can we just get a round of applause for the man who agrees to do these pictures with me?!
I love him.