Is it just me or, when you're married, does Friday night often feel just like another week night? Nice, but nothing special.
Sometimes I worry we're boring and maybe I even start feel a little sad about it.
But then I remember I married Chas Kelly- a man who will willingly spend 3...4? hours painting with me on a Friday night.
This painting kinda just happened. I'm glad it did because I kinda love it.
My little sister, Sarah, is having a baby boy in a few weeks. His name will be Banks. Coolest name ever, right?

I had actually just bought a cute boy outfit for Sarah's baby shower the next day.
Needless to say, that cute boy outfit is going back to the store.

With love, from Aunt Sam.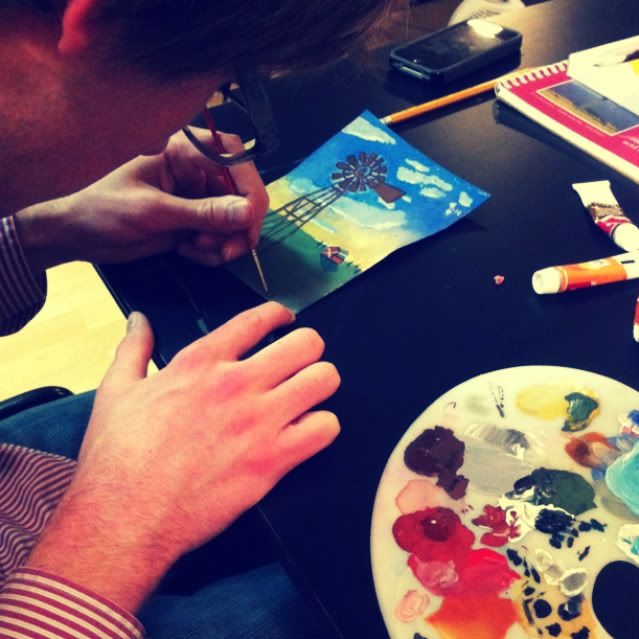 Chas hard at working on his painting.
Ok, and this next part may push you over your love dove thresh hold, but, then again, if you're a regular reader of this blog, you've probably built up a pretty strong tolerance to cheesiness...
So as we worked closely together on our paintings, sharing the same palate and dipping our brushes in one cup of water, a certain classic Disney movie scene may have come to my mind once or twice.
It involves a Lady, a Tramp, and a plate of spaghetti.
Any Friday night that results in comparisons being made to puppies and/or Disney romance is anything but boring.
Kinda perfect, actually.