This morning, I got an email from a blog friend who mentioned that Chas reminded her of Matt Bellamy.
So then I Googled "Matt Bellamy" because I didn't know who he was. (Cool.) Apparently, he's the lead singer of Muse and is or was engaged or married to Kate Hudson (or something).
Annnnyyyways.
I put this pic of Mr. Bellamy side-by-side with Chazzy boy and got freaked out.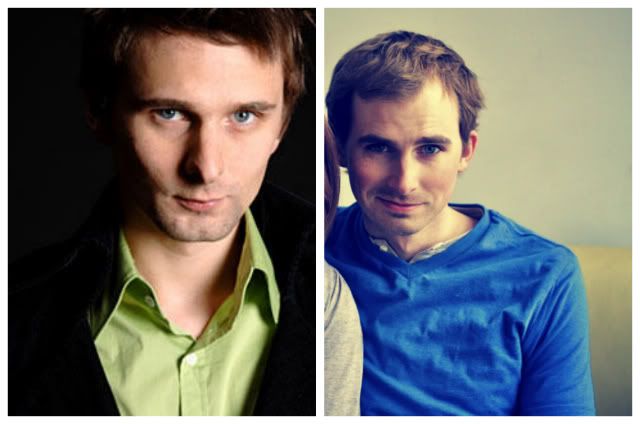 Holeeee crap.
Brotha from anotha motha. That's what that is.
And another thing.
Where on earth did Chas learn how to bust out these little seductive-but-not-even-trying-to-be smirks?! Jeeze louise.
Sorry, Matt Bellamy. You lose.
But I'll give you an "A" for effort.